Kara Kocmick MSW, CTRS, LICSW
Therapist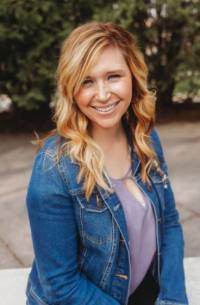 As a therapist, I engage in a therapeutic relationship to help support people throughout their journey with mental wellness and self-discovery. Throughout this journey I support with compassion, empathy, and active listening. As we embark on this journey I help guide to build insight into current patterns to explore how they are currently impacting our overall well-being and support throughout the discovery of positive changes. I work with adolescents and adults that have difficulty managing relationships, emotions, and life transitions. Additionally, I also focus on sex-specific programming assisting in the exploration of healthy boundaries, relationships, and sexuality. Throughout my practice, I support clients in understanding how their environment impacts their mental wellness and general well-being.

I am a Licensed Clinical Social Worker and a Certified Therapeutic Recreation Specialist. I have experience serving individuals that have difficulties with anxiety, depression, effects of past trauma, and challenges with relational boundaries. My model for change is increasing the insight of the connection between thoughts, feelings, and behaviors and pulling from Dialectical Behavioral Therapy. This integrative approach allows me to support my clients in the best way that serves them.